Franklin Barbecue
This is my third trip to Franklin Barbecue.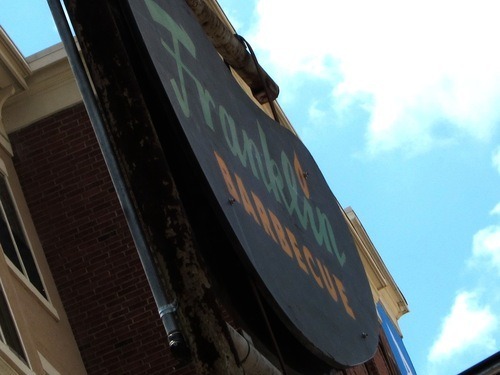 Franklin's is known for its great barbecue: since the first time I ate there, they have won numerous awards and acclaim in the press.
With great fame, of course, comes great lines. Franklin's is open only for lunch, from 11 AM until sold out.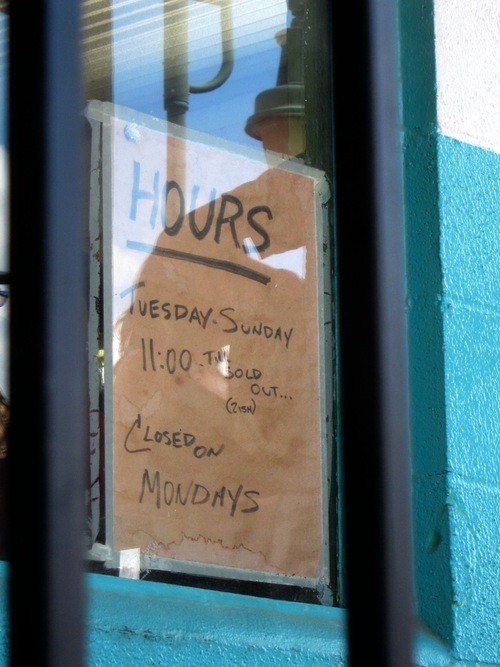 (I like the iron bars framing the picture. Let me in!!!)
The first time, about two years ago, I showed up around 12:30 and waited about half an hour. The second time, about one year ago, I got there early, around 10:30, and got my food in about an hour. So I figured that if I got there before 10:30, I shouldn't have much of a wait.
That was a mistake.
Both of my previous trips had been on weekdays. This time, I went on a Saturday. The Saturday of Labor Day weekend, no less.
When I got there at 10:15, the line was two and a half hours long. Not including the 45 minutes before opening.
So I waited.
For three hours.
In the sun.
I got my barbecue at 1:30. They ran out of ribs right when I got there. Good thing I was trying the turkey today.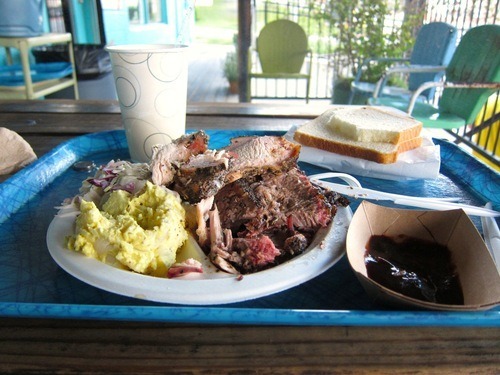 It was a good choice: this was the first time I've ever really enjoyed turkey. It was moist, smoky, expertly spiced in the crust, with the texture more of a fine pork chop than of the overcooked Thanksgiving bird that we're forced to eat in sandwiches for weeks.
Of course, the brisket was delicious too. Can you taste it from the picture?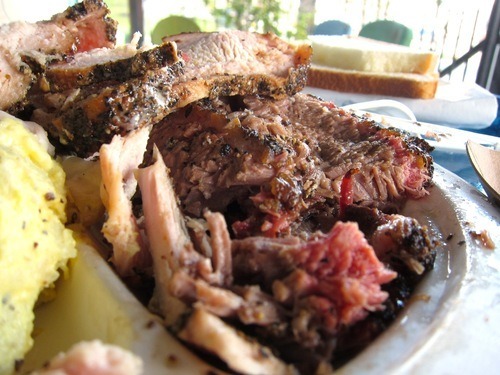 Was it worth the three hour wait? Sure. But next time I'm going on a weekday.