The last leg
We're on the last stretch of the trip! Today I'm going from Durham, NC up I-85 and 95 to Washington, DC.
I'm leaving at 6 AM to avoid the traffic and also get in early enough to take care of moving things in. So the road is entirely covered in fog.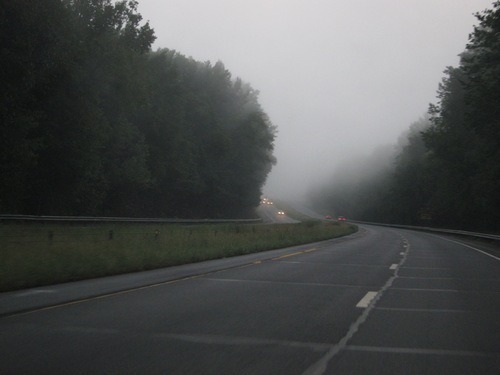 Here it wasn't so thick, but in other places I couldn't see more than five car lengths in front of me. Maybe it would be wise to wait around at a rest stop?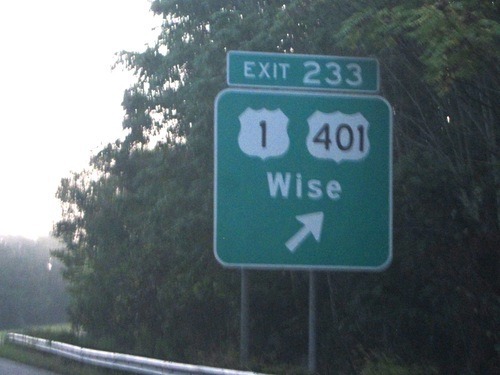 I'm just going to plow along instead.