Fried chicken extravaganza!
I decided to group all the fried chicken into one big post to overload you with golden bird deliciousness all at once.
Two things led me to fried chicken on my trip: luck and Yelp. Nowhere more evident was this than in Memphis, where Yelp led me to the well-deservedly-named Gus's World Famous Fried Chicken, and luck brought me in at 11:30 before the line went out the door.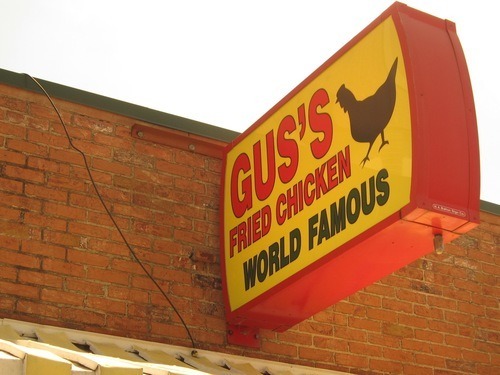 Gus's chicken is distinctive for two reasons: first, a spicy, cracklingly crisp crust, and second (and more importantly), spectacularly juicy chicken. I mean chicken juice dripping down your hands and mixing with the bits of crust sticking to your fingers giving some meat to the phrase "finger-lickin' good" both figuratively and literally.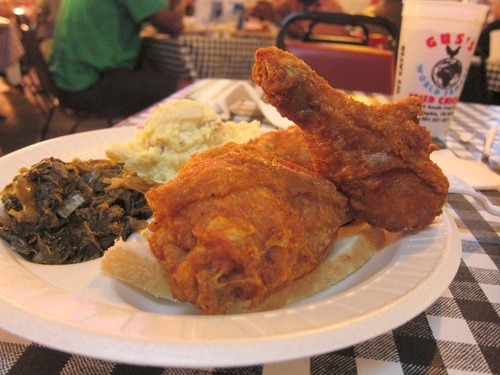 Unlike the Southern fried chicken that I've gotten in the past, which usually featured a thick buttermilk crust that almost remained doughy on the inside, the chicken here had a thin, cracker-like crust that shattered when bitten into. I think this may be a regional style, because the fried chicken I had at Kitchen Express in Little Rock, another Yelp find, was the same (though much less spicy).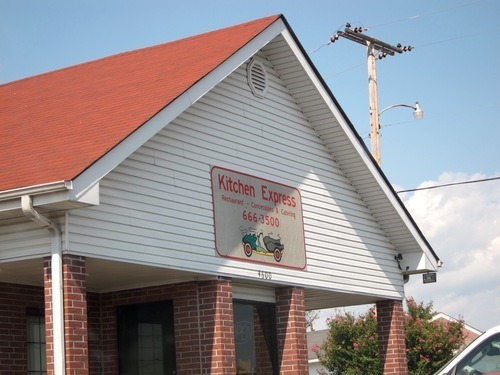 Kitchen Express was the first fried chicken place I visited, and from it I learned three things. First, the restaurant staff know perfectly well that I am no local, but they are nice and helpful nonetheless (it's that Southern hospitality again!). Second, fried chicken—and pretty much any other dish—is always served with two sides and two slices of Wonder bread. Third, everything is eaten off of disposable plates or take-out boxes, with disposable utensils. Indeed, Gus's tables had picnic tablecloths, even though the tables were all indoors.
A little further down the road, we have Nashville's famous hot chicken, courtesy of Bolton's Spicy Chicken and Fish.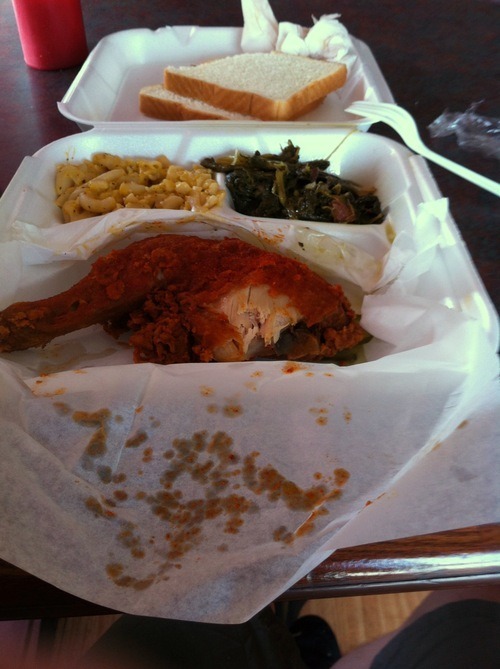 I forgot to get pictures of the storefront, just like I forgot to get pictures of the chicken at Kitchen Express!
Anyway, chicken in Nashville is different from the other places. Obviously, because it's hot. Like Korean sundubu jjigae hot. Actually, it would probably give some Koreans a run for their money.
Additionally, the crust is much thicker, coming close to the buttermilk-thickened crust that I've had before (and also in Atlanta when I had fried chicken there). Very interesting! Is this a regional variation? Perhaps I need to try more fried chicken to find out.
Of course, we can't end this post without the granddaddy of fried chicken, the Colonel himself.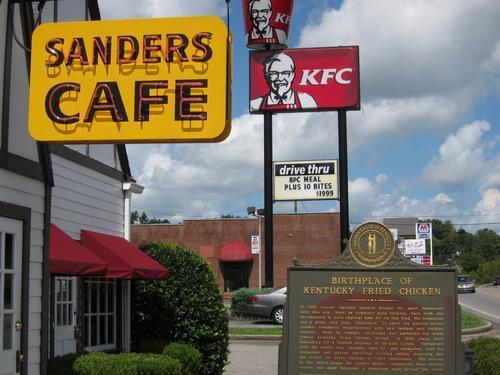 This is the original KFC restaurant, in Corbin, KY, which also operated as a hotel, and now is a sort of museum in addition to being a working franchise. They have the original dining room restored, and also have the original kitchen on display.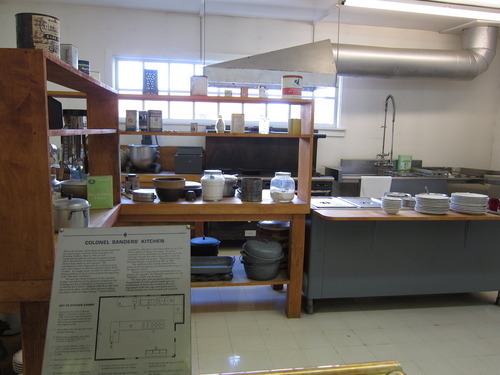 The best thing about it being a museum cum fast food chain: it's free to view all the exhibits, because they figure they will make the money back on food! But I was too full from my chicken-fried steak and doughnuts that morning.
At least based on the three places I ate at, I think that you'd be hard-pressed to pay more than a sawbuck for a quarter chicken, dark meat, plus two sides and a sweet tea. Competition keeps prices down and quality up? Your loss is my gain, South!